REGISTERED OFFICE ADDRESS IN SINGAPORE
INTRODUCTION
As required by ACRA, it's mandatory for the company's registered address be a local Singapore address itself.
1) Lease an office space
2) Engage a firm that provides registered address services
There are two options to fulfill this requirement:
A registered office address is a physical place (not a PO Box) where all the letters and notices by various government entities will be forwarded to.
CRITERIA OF A REGISTERED OFFICE ADDRESS
– a P.O. box is not allowed to be used as a registered address.
– It must be a physical address
– It must be accessible to the public for five hours on the business day.
USING HOME ADDRESS AS THE REGISTERED OFFICE ADDRESS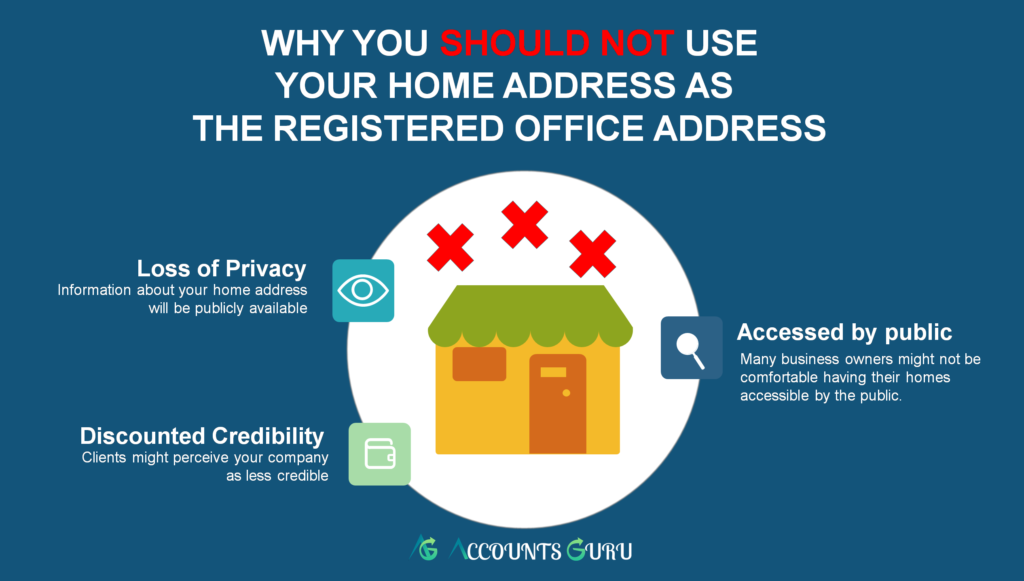 The government allows business owners to register their homes as the registered address. However, there are certain rules to comply with.
Only certain business types are allowed to be registered as stated at the Home Office Scheme, for example, Consultancy agency, real estate agency, and architectural office. Other business types like hairdressing, food catering, and manufacturing are not allowed. Here's the full list of what businesses are allowed for the Home Office Scheme.
Do note that the government might impose a penalty or revoke your permission to commence a business should your breach the criteria.
The Disadvantages
– Loss of PrivacyThe information of your home address will be publicly available. This means everyone, like your customers and vendors can find where you are staying.
– Discounted CredibilityClients might perceive your company as less credible when the address is residential. When credibility and professionalism are being questioned, it might hurt your business.
– Minimum Opening HoursThe address has to be accessible by the public for at least five hours every day. Many business owners might not be comfortable having their homes accessible by the public.
THE BENEFITS OF USING REGISTERED OFFICE ADDRESS SERVICES
Low cost
The cost of engaging a registered address service is much cheaper than renting an office. The monthly rental fee for an office in Singapore is around $2 to $16 per sqft depending on the area.
When you are just starting a company, leasing an office premise is a significant investment. With the recent COVID-19, many companies realize that they can operate their businesses from home. The need for a physical office space becomes lesser. More companies turned to virtual addresses and save the cost of renting a physical office.
Better credibility
With a proper address, a potential client would see your company as more credible. It implies that your company is professional and well established.